CBSE Tamil Book Back Solutions 2023
Get the Latest NCERT Tamil Book Back Solutions for CBSE Board Class 1 to Class 12 from this page. We have already provided PDF format of Tamil books for the benefit of students studying in CBSE schools in Tamil Nadu.
At present we have compiled the answers to Tamil books for the benefit of the same students. The answers given here will be very useful for students and parents of students studying in primary schools.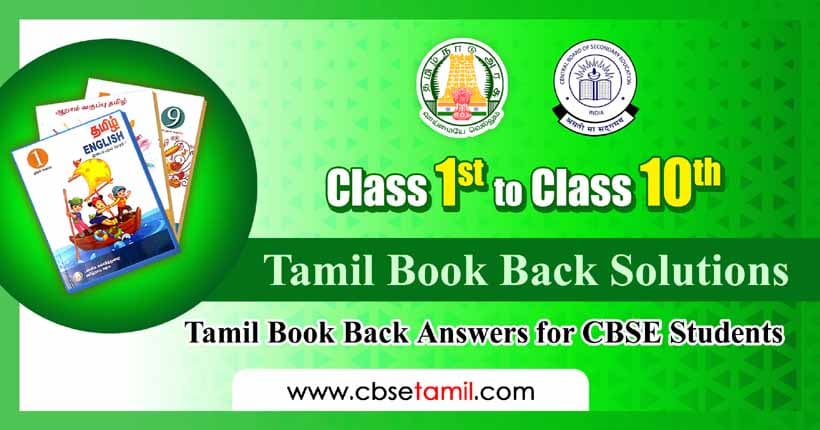 Here we are providing the solutions to all the chapters of the CBSE Tamil Class 1 to Class 12 Textbook for the students. You can click on the link to see the solutions from anywhere on your mobile or computer.
Links to CBSE Tamil Book Back Solution
99.9% of the answers are compiled without errors. If there are any mistakes in this, you can report them in the following comment box or by mail at "[email protected]".
Related Links