Tamil Book for Class 12 Pdf
Every Student and Teacher can download Tamil Book for Class 12 for the current academic year 2022 – 2023 from here. You can download the entire textbook or each chapter in pdf.
These TNSCERT Class 12 Tamil books help you to prepare well for school exams as well as competitive exams.
The Tamil Book is common for all students who are studying Tamil Nadu ie., Tamil Text Book is the same for State Board Students, CBSE/ NCERT Students.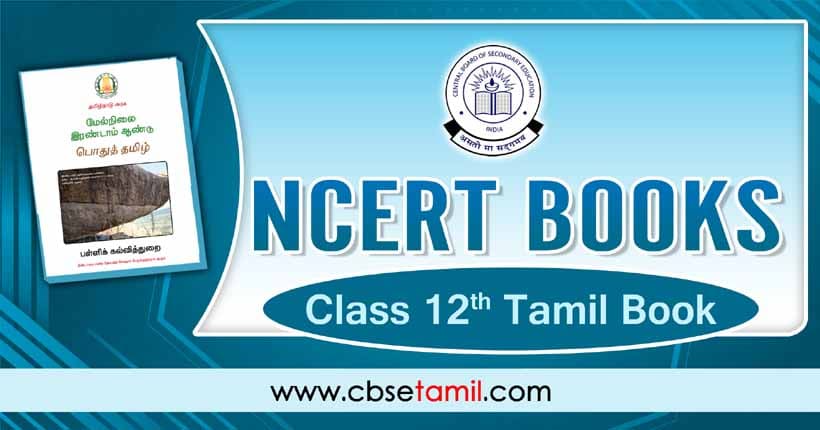 12th Tamil Book Pdf 2022
In this article, we have listed down the latest NCERT class 12 Tamil book which can be downloaded by you for free. We have also provided chapter-wise PDF links.
Book has been updated for the current academic year 2022-23
Chapter Wise PDF
You can click on the links below to download the chapter-wise NCERT ebook for Class 12 Tamil. Here we have given download files for all the lessons of Class 12.